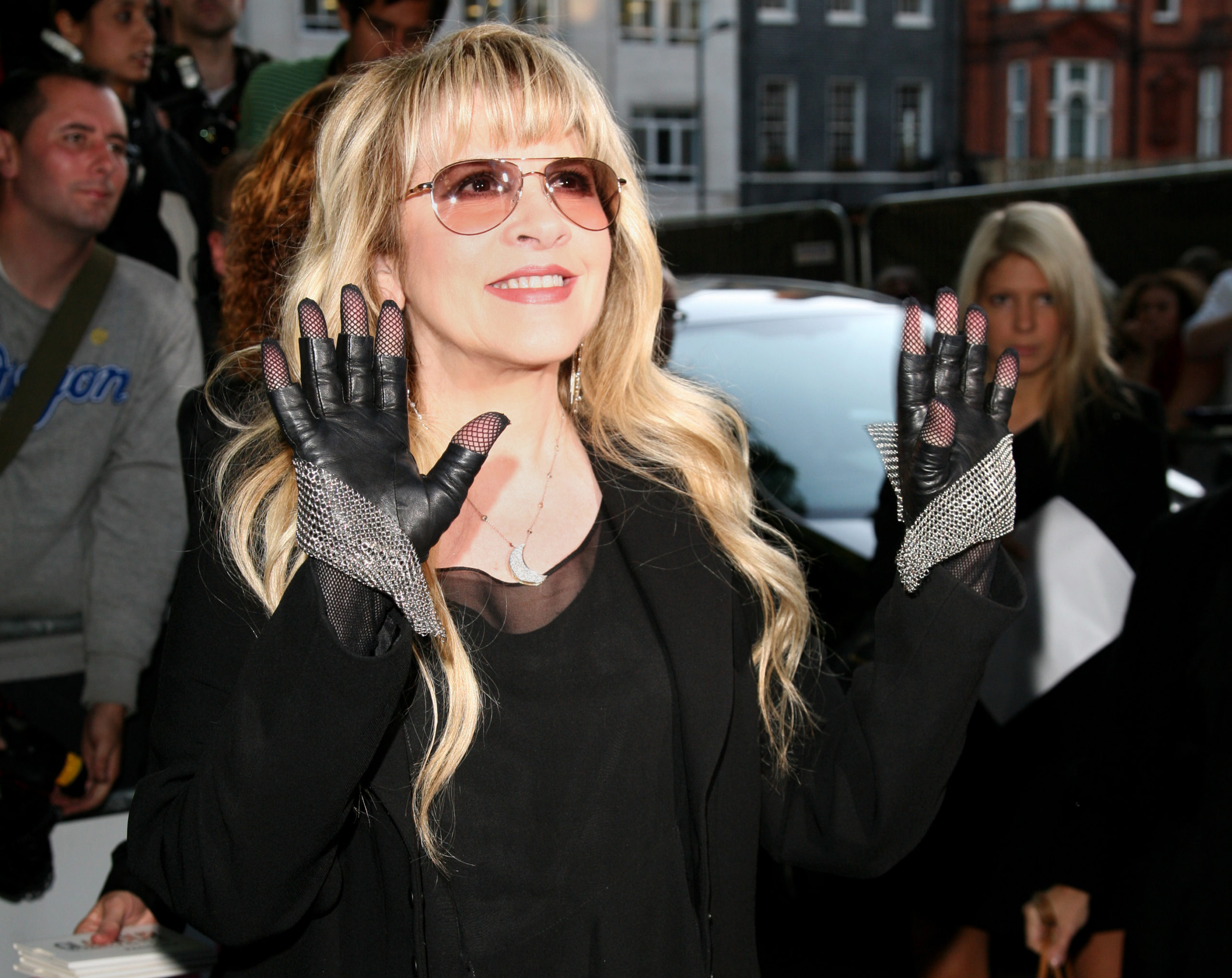 Following on from our top 10 iconic concerts and top 10 best Irish rock bands, here at therock, we are delighted to bring you our top 10 female rock singers of all time.
10. Alanis Morissette
Alanis Morissette was a mainstay throughout the 90s. With her mezzo-soprano voice, the Canadian singer songwriter paved the way for many women in the 90s and 00s like Shania Twain, Pink and Avril Lavigne to perform solo and make it big. Morissette is a musician who could write anthemic rock songs like 'Ironic' or softer ballads such as 'Everything'. Morissette's biggest album was the 1995 release 'Jagged Little Pill'. It has sold over 30 million albums worldwide. It propelled Morissette to stardom. She released an album this summer entitled 'Such Pretty Forks in the Road'.
9. Joni Mitchell
Number nine on our list is another Canadian singer songwriter, Joni Mitchell. Mitchell was prominent in the 60s and 70s and was an outlier. She rejected and criticised the baby boomer generation. She played US military shows as she had uncles die in war. She didn't play at Woodstock. She forged her own path in life and music. She started playing club nights in Saskatoon then busked in Toronto before finally moving to America. Mitchell was critical of the music industry as well. She often referred to the industry as a "cesspool". Her most successful album was the 1974 release 'Court and Spark'. Mitchell has not been active for many years now as she battles numerous health issues.
8. Pat Benatar
By all accounts, Benatar was living a pretty mundane life until she saw Liza Minnelli perform. This prompted her to quit her job as a bank teller and start a music career. Benatar started on the club scene in New York and soon rose to stardom. Her music video for her track 'You Better Run' was the second ever video shown on MTV. Benatar's music was heavy, her infamous song 'Hell is for Children' would not be out of place on a metal compilation. Benatar was a true rocker and inspired so many women to do the same. She was a trailblazer. Her two albums at the beginning of the 80s 'Crimes of Passion' and 'Precious Time' cemented her place amongst the very best artists. She toured for her 40th anniversary in 2019, but no other tours or albums have been announced since.
7. Dolores O'Riordan
Dolores O'Riordan was an incredible singer. Her distinctive style of singing won over fans all around the world. The Cranberries became one of the most popular alt rock acts of the 90s. From Limerick, O'Riordan started her musical career by singing in a church choir. Her working class background inspired much of her music. An estimated 50 million albums sold, numerous awards and in ever changing times, The Cranberries became the first Irish band to surpass 1 billion views on YouTube, with 'Zombie'. O'Riordan and The Cranberries were a hugely successfully band and are still enjoyed to this day.
Sadly, O'Riordan, passed away in 2018. The Cranberries have stated they will not make any music without O'Riordan.
6. Grace Slick
An influential figure in the hippy and psychedelic scene, as well as 80s wave, Grace Slick has had an extensive and successful career. With Jefferson Airplane, Slick inspired and wowed fans throughout America. Jefferson Airplane were instrumental in the hippie movement and championing the cause. This led to Slick becoming one of the most prominent and iconic singers in music.
The 80s saw the band switch up their name and musical style yet hits still followed. Whether it was Jefferson Airplane or Jefferson Starship, Grace Slick created some amazing music and became a female icon.
5. Joan Jett
Dubbed the Queen of Rock and Roll, Joan Jett, along with her bands The Runaways and Joan Jett and The Heartbreakers, created some of the most iconic rock songs of the 80s. Jett has a powerful and rasping voice but that it is not all she has. Her rhythm guitar player is also legendary. The combination of her voice and guitar playing made Jett extremely popular. Her rock attitude and persona also helped cement her place among some of the best female artists of all time.
Inducted into the Rock and Roll Hall of Fame, numerous other awards and frequently mentioned in top 100 lists, Joan Jett is a truly an icon. Jett and The Heartbreakers were due to tour this year, but those dates were cancelled due to the pandemic. New dates have yet to be announced.
4. Janis Joplin
Another singer who made her name of the psychedelic scene in the 60s, Janis Joplin could do it all. Psychedelic, folk or rock music, Joplin was incredibly talented. Throughout her career, Joplin fully embraced the hippie lifestyle of peace, free love, and drugs. Along with Grace Slick, Joplin opened the door for many female musicians at the time.
Her death in 1970 shocked the world as it happened soon after Jimi Hendrix's passing. The fact that both of them died at 27, led to the notion of the 27 club. Joplin's legacy is clear to see. She was an iconic and legendary performer during her short lived career. She was inspiration to many. Artists such as Leonard Cohen, The Mamas and The Papas all released songs in dedication to her. Since her death she has been posthumously awarded many plaudits, including an induction into the Rock and Roll Hall of Fame.
3. Debbie Harry
Whether it was 80s wave or rock music, Debbie Harry was one of the most iconic performers of her time. With her band Blondie or as a solo artist, Harry had many number one hits. As well her as music, Harry became popular for her look and attitude.
Blondie's 1978 album 'Parallel Lines' was the band's best selling album. 'Heart of Glass' was the lead single and sold millions across the globe. The band are said to have the first rap song to enter the charts with 'Rapture'. After the band's break up in the early 80s, Harry went on to act in movies and to continue her success as a singer with hits like 'Free to Fall'. Blondie reunited in the 90s and enjoyed even more success with songs like 'Maria'.
Debbie Harry has an amazing voice; her image was adored by many and she has enjoyed much success in her band, as a solo act or as an actress. In recent times, Harry has turned to Philanthropy and dedicated much time and money to causes such as fighting cancer and endometriosis.
2.Patti Smith
These lists are often filled with hard choices and for the top two in this list, it could have been Patti Smith at number 1. Smith's work is legendary. She is known as a rock poet. Combining these two elements has seen a career spanning many decades, flourish.
Smith spent time in Paris in her younger days before returning to New York. Shen then formed the Patti Smith group. Her debut album 'Horses' was well received at the time in 1975 but has since found its place as one of the most inspirational and influential albums of all time.
In 1978 she co-wrote 'Because The Night' with Bruce Springsteen. While it wasn't a hit at the time, it has gone on to become one of her more popular tracks. Throughout the 80s, Smith dedicated her time to her husband and her family and didn't release much music.
In the 90s after some close people to her died, including her brother and husband, Smith started touring and making music again. Bob Dylan and Michael Stipe are said to have been great help for Smith at this time. Inducted into the Rock and Roll Hall of Fame, winner of the Polar Music Prize and Smith was even named a commander of Ordre des Artes et des Lettres by the French Ministry of Culture, Smith has won a plethora of awards and accolades. It is no surprise that she is regarded as one of the best musicians of all time.
1. Stevie Nicks
Stevie Nicks needs no introduction. The singer's career has been gargantuan. As a solo artists and her work with Fleetwood Mac, Nicks has become a living legend and an icon. Being the lead vocalist for one of the best bands of all time, Nicks has done so much for women in the music industry. She has been an example and shining light for all.
As Fleetwood Mac became more popular, Nicks decided to concentrate on her image. She worked with designer Margi Kent to design a unique look. It was bohemian. This bohemian look has inspired so many artists, her dresses, shawls, and boots are legendary.
'Dreams' was Fleetwood Mac's best selling hit, it is a song that Nicks wrote. There were three songwriters in the band, so getting songs on albums was always a challenge for the band members. 'Rhiannon' was another Nicks song recorded by the Mac and another monumental hit for the band.
Nicks released her first solo album in 1981 'Bella Donna', and it included her signature song 'Edge of Seventeen'. This started a trend for Nicks. On her solo albums she would collaborate with other musicians such as Tom Petty, Don Henley and many more.
Nicks recently released a new single called 'Show Them The Way'. She hopes to tour when the pandemic is over. Fans across the world will be looking forward to seeing her on stage again. Her music has and still resonates with many. She still creates brilliant songs. She continues to be an icon and hero for many. Nicks is the greatest female rock singer of all time.