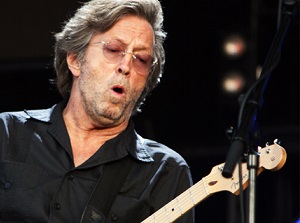 Classic rock radio station, The Rock, set to return!
Classic rock radio station, The Rock, is set to make a return to the airwaves. The station last broadcast as '949 The Rock' to Dublin city, county and commuter belt under a BAI temporary licence in 2007 & 2008. It will now return for a 6-week period from October 5th but this time will broadcast to the cities of Cork, Limerick & Galway.  The temporary pilot, backed by the shareholders of Radio Nova, will provide a classic rock radio station to the three cities – the first time that a rock radio service has been available in these areas.
The Rock will play classic and modern rock, as well as news and lifestyle information, over the six weeks of its licence. The Rock received widespread popular reaction during its earlier temporary runs and ultimately became the forerunner of Radio Nova, which won a 10-year licence from the BAI in 2008 and now broadcasts a rock music format to Dublin and commuter belt.
A spokesman for The Rock, Kevin Branigan, said, "We're very excited about coming on air. We aim to give something new and exciting to Cork, Limerick & Galway over the six weeks of our licence. Expect to hear plenty of great music from bands such as Fleetwood Mac, Bruce Springsteen, Nirvana, Pink Floyd, The Who, Queen, Aerosmith, David Bowie, Eric Clapton and much more – it will literally be the best music on the dial".
More details are expected next week, including the station's presenter line up and its broadcast frequencies in the various cities.