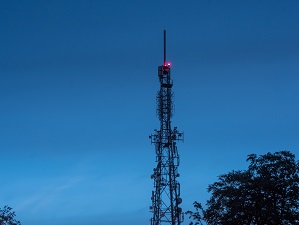 The backers of Radio NOVA have received a temporary licence from the Broadcasting Authority of Ireland to operate 'classic rock' radio station for the urban areas outside the Dublin Commuter Belt. The pilot licence will operate for a period of three weeks from Monday September 14th and will broadcast to Cork, Limerick, Galway, Kilkenny and North Meath/Louth, including Drogheda and Dundalk.
The pilot radio station will be called 'The Rock' and will broadcast a diet of rock music from the 1960s to the current day. It is the second such time that the backers of NOVA have run a pilot for these areas, the first being in Spring 2013, when The Rock broadcast to Cork, Limerick & Galway for 8 weeks.  The purpose of the pilot licence is to assess the demand for a classic rock radio service in the urban areas outside Dublin Commuter Belt and research the impact that such a service would have on the broadcast areas concerned.
Spokesperson for The Rock, Elaine Leonard, said, "This is the second time The Rock has broadcast to Cork, Limerick and Galway and we're really pleased to be adding Kilkenny, Waterford, North Meath and Louth this time around. There is no service remotely like The Rock on air in these areas so we look forward to providing three weeks of great music and adding diversity to the radio services available to the people within them".
NOVA has been vocal in recent times about its desire for its franchise area to be extended to cover other parts of the country. It currently broadcasts to Dublin city, county and commuter belt (Kildare, Meath & Wicklow) but has expressed ambitions to bring its rock music service to other parts of the country.
The Rock commences broadcasting on September 14th. The station will release its list of FM frequencies over the coming days on its website: www.therock.ie